HOME | UPDATES | JOIN | MEMBERS | LINKS
Welcome at WetlookCouples!
Where you can find real couples making love in the water! You will find great sets of couples (male/female) in fully clothed wetlook. They are wearing formal wear, casual outfits, jeans, etc. This makes WetlookCouples (or wetclothingcouples as it also is known) a unique site! If you like real couples making love while soaked, you will love this site!
We hope you enjoy your stay, we will post updates now and then and if you have requests you can let us know!
If you are a couple living in Holland and also would like to have a great experience and nice pictures, write us!
Latest update:
Martha and Mo on a sunny night at the shore. She is wearing a pink dress and he is on sneakers and jeans.
They love each other a lot and it shows.


(also available as pay-per-download at www.wetlookstore.com)

Alternative couple Corina and Paddy, he is wearing baggy trousers, she a cute skirt and a furry hat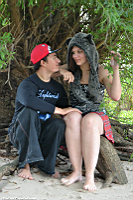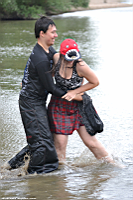 (also available as pay-per-download at www.wetlookstore.com)

Movie of alternative couple Corina and Paddy, wearing a rock-outfit and a kind-a-gothic skirt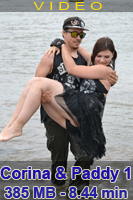 Chalana and Joost in Adidas trainer and with DVR sneakers take a shower



Evelien and Ron in black trainers, nice Bikkemberg and great tight soaking!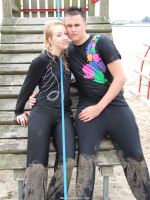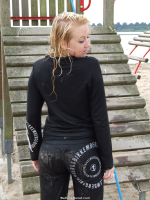 ---